It is that time of year again when everyone starts thinking about Christmas gifts. If your having trouble coming up with some gift ideas I have made a list for you with gifts on it that technology enthusiast will love. I attempted to sort them in order of price with the most expensive stuff being at the bottom of the list.
16 Gift Ideas For The Technology Enthusiast In Your Life
USB Hub
Every tech lover has at some point wished they had more USB ports. On top of that a lot of new laptops seem to have fewer USB ports then they did in the past. My current laptop only has 1 USB port for some reason. So, it is impossible to have a wireless mouse and a USB drive plugged in at the same time. That is where a USB hub comes in to save the day!
If you do decide to get someone a USB hub for a gift I would highly suggest making sure that it supports USB 3.0. This way they can take advantage of the highest transfer speeds.
You can find lots of options over a Newegg but I am sure almost any store with tech will sale them.
Price: Between $8 to $30.
---
Arduino
Arduino is a fun platform that can be used to make all kinds of electronic projects. If your techie friend likes to build things with their hands, then this may be a perfect gift.
You can find them on the official Arduino website or on other online stores like Amazon.
Price: $22 for the basic Arduino Uno or $87 for a Starter Kit.
---
Raspberry Pi
The Raspberry Pi is also a good platform for electronic projects, but it is a little computer instead of a microcontroller. You must install an operating system before you can do any kind of coding. So, while it can in theory do more it is not as ideal for small projects like blinking LED lights to music or making some kind of electronic toy. But it can make a nice little media server or something like that.
I got mine from Adafruit but stores like Newegg, Amazon or the official Raspberry Pi website also have them.
Price: $35 to $40. You will also need to buy an SD card to install the operating system on. You may also need a power cable if you do not have a spare Micro USB phone charger.
---
USB Power Bank
Who has not been out and realized your phone is almost out of power? Why not give the gift of more power? A Simple USB Power Bank can be the emergency power you need to keep your phone or other device running until you find a place to recharge. They also make grate power packs for Arduino projects!
You can find them almost anywhere. Even at gas stations. But if you want a cool power bank with a solar panel and a flash light then you will probably have to go to Newegg or Walmart.
Price: Between $10 to $40 depending on power capacity and features.
---
Mini Can Fridge
My wife got me one of these for Christmas a few years ago and I use it every day in the office. Having a nice cold water or soda in arms reach is very convenient when your deep into some computer work.
If I remember right my wife got mine from Walmart but I am sure you can find them on Amazon as well.
Price: Somewhere around $40.
---
Novelty USB Drives
I cool looking USB drive like this radio tube could be a fun gift. Extra storage is always nice and to have one that looks like Iron Man or something else cool is always a plus. I wish I could give you a link to a big list of them, but I have not been able to find anything like that. Instead I would suggest going to an online store and searching for something your friend might like.
A quick search for "spiderman usb drive" got me lots of results on Amazon.
Price: Varies a lot depending on what you are searching for.
---
Portable Hard Drive
Maybe space is more of a concern and a novelty USB drive may not cut it. In that case how about a portable hard drive powered by USB?
Newegg, Best Buy, and Amazon all have a nice selection.
Price: Between $50 t0 $200 depending on storage space.
---
Steam Gift Cards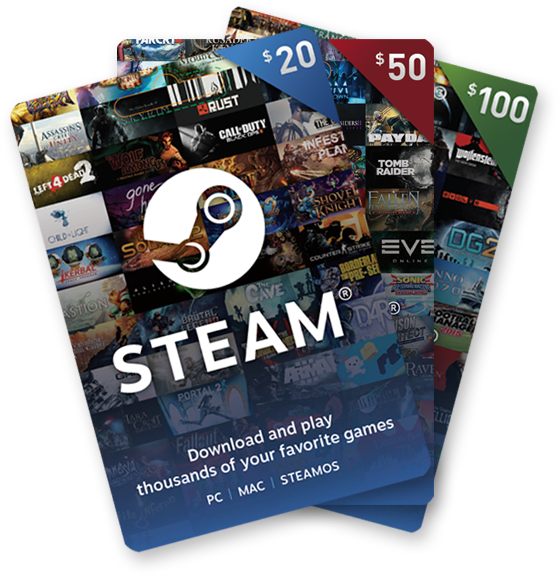 If your shopping for a gamer then a Steam gift card could be perfect. Steam is the biggest PC gaming platform out there so if you do any gaming on the PC then there is a good chance you have used Steam.
You can find them at Gamestop and you can also get them online.
Price: Between $20 and $100. (FYI most new big title games cost about $60.)
---
PlayStation Classic
Another cool gift for a gamer in your life might be the PlayStation Classic. Especially someone in their 30s that may have grown up with the original PlayStation.
The PlayStation Classic should be out on December 3rd, but you can preorder it now. Check out this page for more info.
Price: $99.99
---
GoPro
I got myself a GoPro a few years ago and I still think it was one of the best things I invested in for my family. I wrote a GoPro review on the camera I got if you're interested in in more info.
I got my GoPro from Target but at this point you can find a GoPro at just about any store.
Price: Between $150 to $600 depending on the model.
---
SmartWatch
This could be a simple one that almost any techie would like. We have Fitbits and MisFits for people that are more into Fitness and we have Samsung Watches for Android fans and the Apple Watch for iPhone fans.
Price: Between $10 and $300 with the MisFit being on the low end and Samsung and Apple being on the high end.
---
Fitness Ring
A fitness ring is a unique idea and chances are not many people would have one yet. Because of that this could make a cool gift. They work a lot like the fitness tracker watches but now on your finger. They can also provide two-factor authentication for some applications.
So far I have only seen it available at Amazon and from Motiv's website.
Price: $199
---
AI Powered Robot Friend
Every geek at some point has thought about what it would be like to have a robot friend. Well the future is today and the people over at Anki have made two robot companions called Vector and Cozmo. If this sounds neat to you I would highly suggest going over to youtube and checking out some videos so you can see the robots in action.
Available from Best Buy and the Anki website.
Price: $179.99 for Cozmo and $249.99 for Vector.
---
VR Headset
Virtual reality has become a big deal over the last few years and the prices of the VR headsets are starting to come down a little. If you are buying a gift for a gamer and are willing to spend the money this would make an amazing gift. I would stick with proven brands like Oculus and HTC.
Newegg and Best Buy both have a nice selection of VR headsets.
Price: Between $400 to $1,300 for a good one. You can find cheaper headsets, but I am not sure if they are worth it.
---
Drone
Drones are very popular now days. So much so that the FAA now has rules you have to follow if you have a bigger drone. But they are still a lot of fun!
Newegg and Best Buy have lots of Drones to choose from.
Price: Drones can run between $100 all the way up to $6,000 depending on what type you get.
---
3D Printer
A 3D Printer may be the ultimate gift because you can use it to make almost anything you want! It will take a little bit of time to learn how to make the 3D modles on the computer. But ones you have that figured out you can just hit print to bring your creations into the real world!
Newegg and Adafruit would be a good place to start looking for a 3D printer.
Price: Between $600 to $3,000.